First Karaush TM Sling Ergo Baby Carrier History.
Being a mom, I wanted to give all the best to my baby, including the ergo baby carrier. I tried many models of various manufacturers, but all of them were unacceptable. So I came to a decision: if you want a thing well done, do it yourself!
In December 2010, four years ago, I sewed my first sling baby carrier. My daughter was one year old...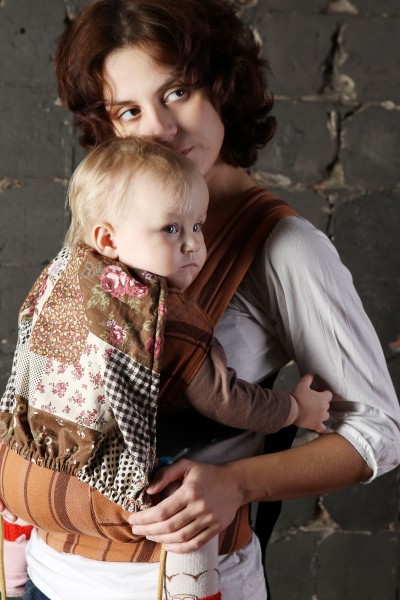 That baby carrier suffered a lot. At first, the back and the hood were too long. Then I made it shorter and cut off the hood. I would unstitch and re-saw straps on an on. No, it is not perfect, but we all love it! We wore it a lot for three years! Adel was jumping in there; daddy was running with the carrier. We never travelled or hiked without our baby carrier. We washed it and, to say the truth, did not chance it. Yet, it's still safe! It's alive and full of energy ))
The sling fabric is rather loose. This is what we love about sling baby carriers. However, there are some aspects we have to put up with: even the most durable seams will look like this in a while: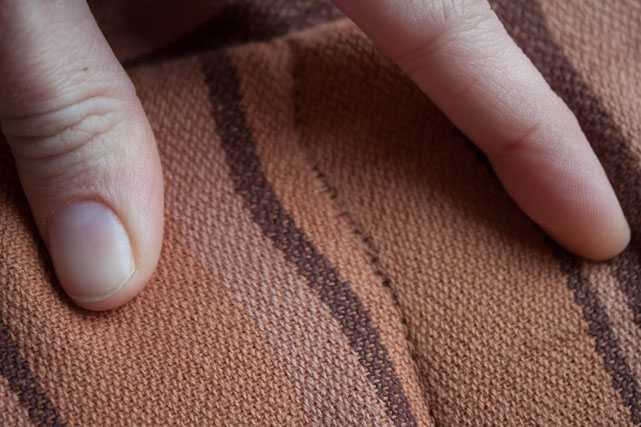 However, this does not affect the functionality, so don't be afraid.
Sewing straps to the soft padded part of the belt, we loose threads a bit to avoid grinding of the inner part made of thick isolon: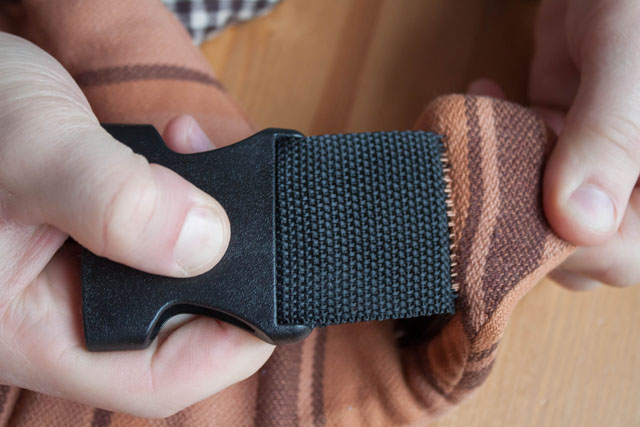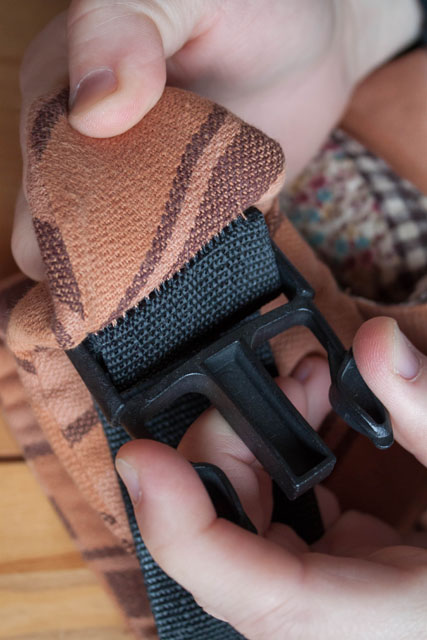 Please, do not worry! None of the straps came off the belt! To make it happen, you will have to unstich it carefully. But you're not going to do that, are you? ;)
These are more photos of our "old fellow". He is worn out, thread ends are showing, but there are neither holes nor open joints!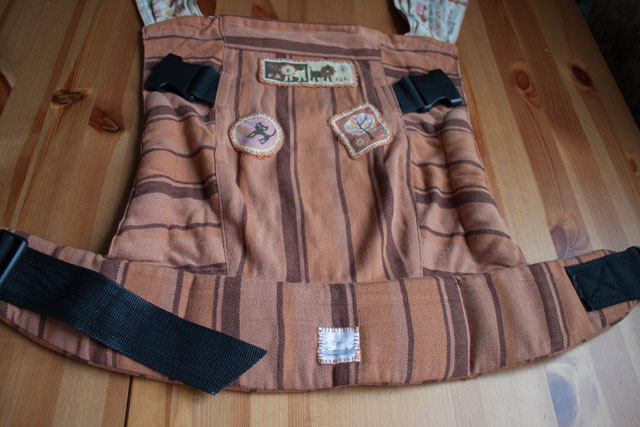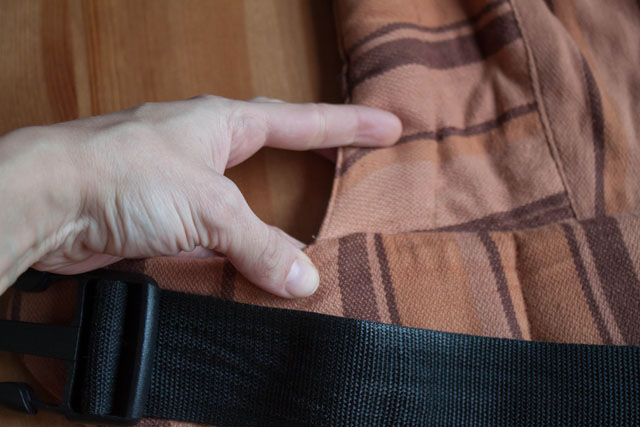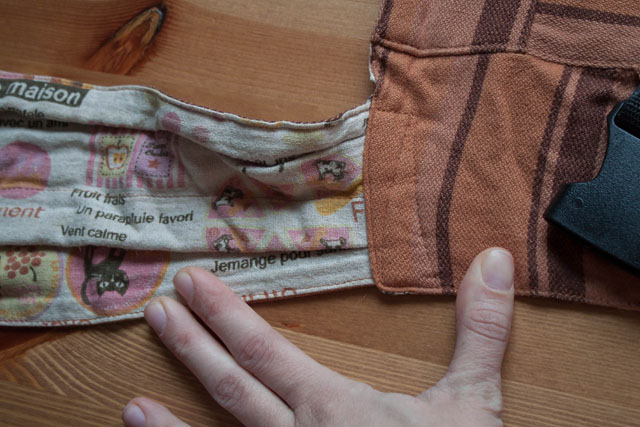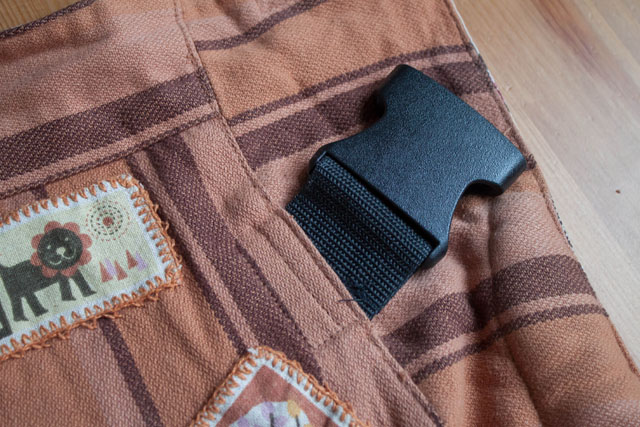 We choose carefully the sling fabric for our baby carriers. Unfortunately, not all slings are suitable for that decent baby carrier we had. We wrote a detailed article on the fabric for the customers who would like to have an ergo baby carrier sawn from their own sling. Please, follow the link to read the article
We tried different accessories of different manufacturers from different countries! And chose the most high-quality and durable products. There were mistakes, which we corrected, thus moving forward.
I think our little old baby carrier is a great example of the quality of our products ;) Which is also proved by our carriers in the secondary market!